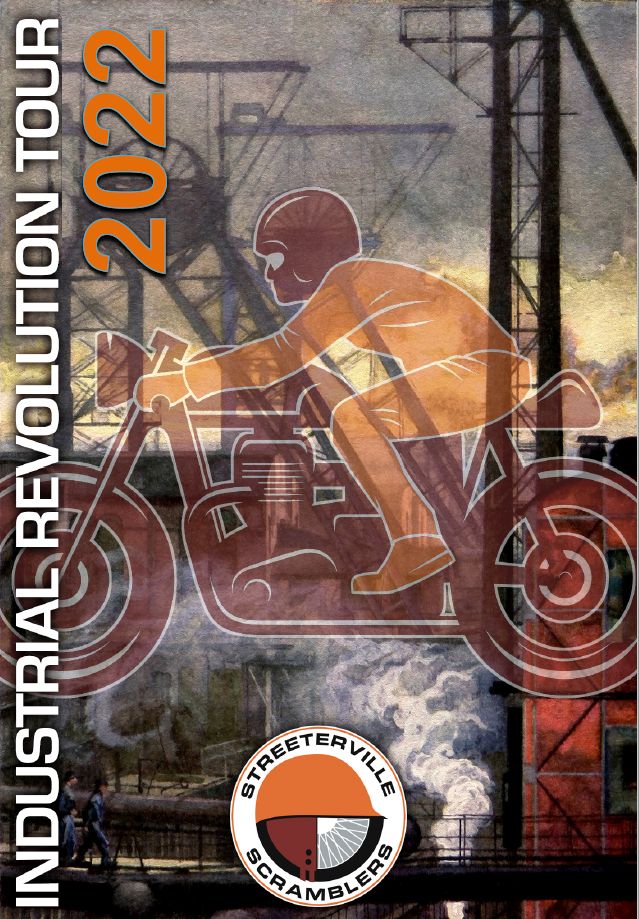 The Industrial Revolution Tour is ON for 2022!  Dates for the trip are May 27th until Jun 12th.  If you're interested, talk to Ann or Paul right away!
Jason will be starting the process for lodging and logistics. He has noted that the lodging will be in places that will require a deposit upon booking.
A deposit of $1,500 per person should accompany your RSVP.
He did advise that every effort will be put forth to refund at any point, but as we are aware a full refund may not be possible depending on the individual hotel policies etc. Take advantage of this exciting, informative adventure!!
From electric lights to automobiles to the appliances that make our lives easier at work and at home, we owe so much of our world to the Industrial Revolution. Our ride will plot a course through the extraordinary events of this period and uncover the far-reaching impact of this incredible revolution. Through the places we will visit we will introduce you to the inventors, businessmen, and workers responsible for transforming virtually every aspect of our lives and fueling one of the greatest periods of innovation in human history.
The technological achievements of this era are nothing short of astonishing. Thanks to inventions such as the steam engine and processes such as large-scale iron smelting, industrial entrepreneurs were able to mechanize labor, which allowed for a host of new efficiencies such as division of labor, mass production, and global distribution.
You'll discover the science behind some of the most astounding inventions in modern history, including the spinning jenny, the incandescent light bulb, and the computer processor. You'll learn how these inventions came about and consider what effects these technologies had on every aspect of human life.
Get an inside look at the history of industrial innovation and explore the lives of engineers, inventors, architects, and designers responsible for changing the world - as well as ordinary workers who lost their livelihoods to new technologies and suffered from unsafe working conditions. The story of the Industrial Revolution is complex, and our tour will leave you with a new appreciation for the amazing human achievements and how it progressed the World into a new era we benefit from today. We will do all of this whilst riding some of the best biking roads in the UK and some of the best scenery. We will also stay at some of the most fabulous Estates built or renovated by the owners of factories who made their fortunes from the Industrial Revolution
Click here for the 2022 Event Flyer
Click here for the 2022 Tour Routes