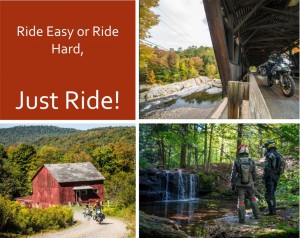 Ben Baldwin has planned a fantastic ride to upstate New York. Here is how Ben describes this ride:
This ride will "home base" at Galway Lake In Galway NY, and feature an opportunity to ride for 3-5 days on the newly opened NE Backcountry Discovery Route. OR
5 or so pre-planned road rides, at present I expect them to be out and backs with the Adirondack Mountains & Park, the Catskill, Berkshires, White and Green Mountains all in reach. OR
Mix it up! The BDR consists of roads, Class 3 (maintained gravel) and class 4 "roads", (unmaintained roads), most with options to bypass on pavement.
See flyer below for full details:
Click here for 2020 NE BDR Revolution Ride Flyer