Streeterville Scramblers
Pig Out Procession 2020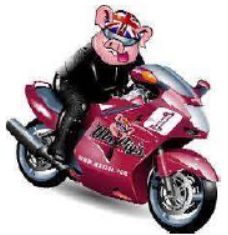 Join Us for a Leisurely Afternoon Ride Along the Fox River and past 4 Local Lakes in the Northern Illinois and Wisconsin Area. Lunch at the BBQ King of Huntley
(Please be advised that this could be cancelled or postponed due to changing Covid-19 restrictions)
We encourage you to bring your wives, friends and guests!
When: Sunday October 4 at 10:00. Clutches Out at 10:30.
Where:
Start- Dunkin Donuts-1319 E. Algonquin Rd. Algonquin, IL 60102
End- BBQ King Smokehouse Huntley-11706 E. Coral St, Huntley, IL 60142. On the Square in Huntley. Ordering from the Menu for your favorite BBQ
The Ride: The ride is just under 4 hours. Some of my favorite Sunday Afternoon Roads.
Hopefully, the beginning of some Autumn Colors.
Please join us for one of the Last Rides of the Season!
Please RSVP to Chris Wilson at Wilson.chris@comcast.net or 847-754-5171. I need to give them an approximate headcount for proper staffing.
Click here for event flyer
Click here for Google Map of Route
Click here for Garmin GPX Route for Basecamp
Turn-by-turn PDF Instructions