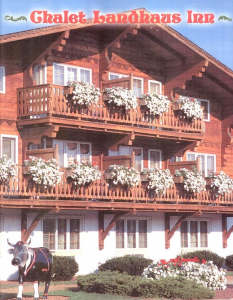 Cheddar Roads Ride
Sponsored by Chris Platt
August 13-15, 2021
RSVP to Chris Platt via text
Text to 630-464-4678

This event is designed to highlight the best of SW Wisconsin's Driftless area. Road after wonderful road awaits those willing to explore the area. The Saturday Route is a compilation of the best roads from my many trips to the area
The Ride:

Friday August 13th:  Our journey will begin on Friday afternoon (if you are able to join us) at:

Starbucks
1922 Gateway Center Dr,
Belvidere, IL 61008
This is conveniently located at the Rt 20 Belvidere Genoa Rd Exit off I-90 near Rockford.
Kickstands up at 1PM.  See: Google Map
Lodging - Chalet Landhaus 
Located right in the heart of the quaint Swiss styled village of New Glarus WI This will serve as our base camp for two nights. See attached flyer for more info on the hotel. Room rates include a FULL breakfast in the morning. Block rate deadline is July 26th.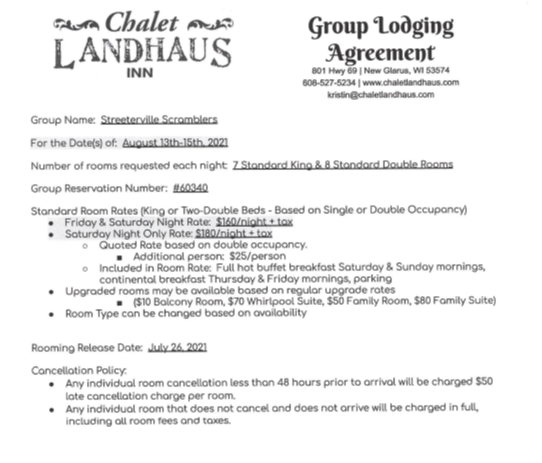 Once at the host hotel we will have 6pm dinner as a group in the hotel restaurant. Afterwards, you may choose to wander around downtown New Glarus's nightlife a short walk from the hotel. For those of you up for an additional challenge, Swissland Miniature Golf is right across the street!
August 14th Saturday a.m.
Saturday morning, breakfast on your own with Kickstands up at 8:30 am. The route will take you north and west across the Wisconsin river, north to LaValle and then the beautiful sweeping corners of Rt. 33 then the tighter turns of Wildcat Mountain St. Park. The next segment takes us to County P one of the longest stretches of single letter road I've found. It is a bit challenging. At Coon Valley we pick up Rt.162 for some higher speed riding leading us to lunch at the Thirsty Turtle bar and grill in Stoddard WI. And the Mississippi River. Around noon.
Thirsty Turtle
102 S Main St,
Stoddard, WI 54658
The morning route: Google Map
Saturday Afternoon
After lunch we will depart and follow two great alphabet roads thru the heart of Amish Country O and K. Careful to watch out for the horse drawn carriages and "Road Apples". At Genoa we hit Rt. 56 a wonderful road with great pavement and mix of high-speed sweepers and beautiful scenery. At Richland Center we pick up Rt. 80 to Muscoda. Then county P and county Q that give us a host of MORE twists and turns all the way back to Dodgeville. We finish the day on the two roads we started the day on 191 and 39…. two of my favorite roads for sport touring bikes in all of southwest WI. (Watch for the decreasing radius corners on 191) 39 is very fun to end the day ride on.
2:55 136 miles Saturday Afternoon: Google Map
Saturday late Afternoon/ Evening
The afternoon ride is shorter to get us back to the hotel in time to clean up and prepare for our evening.
5:30 PM
Bailey's Run Vineyard
N8523 Klitzke Rd,
New Glarus, WI 53574
Our hosts: Owners Todd and Janet Kuehl
The hotel manager and help will provide us with transportation over to the winery so we don't have to ride, unless you choose to. The winery is a short distance from the hotel. Wine tasting, local Beers, live music, brick oven Pizza, and other local treats are available on the menu….along with true small town Wisconsin hospitality.
This should a fun weekend for all! Looking forward to seeing you all there. Please look at the flyer for the hotel and make your reservations so we can get a headcount. Block rate deadline is July 26th.